TWC
Last Updated: April 6th
A good gangster movie must do two things: Make us want to live a life of crime and, at the same time, make us grateful we haven't indulged our dark sides like the characters on this list. Most gangster films make the criminal underworld look like a hell of a good time. There's booze, money, women, expensive cars, everything we're taught we should want, but the lavish lifestyle often comes with a price, which means a good gangster movie must also show us the downside of running a criminal empire: The violence, the bloodshed, and the very real threat of prison time. As they say, you can't have your cake and eat it too — but no one told that to the characters in these films.
Here are the 10 most enjoyable films currently streaming on Netflix.
Related: The Best Crime Movies On Netflix Right Now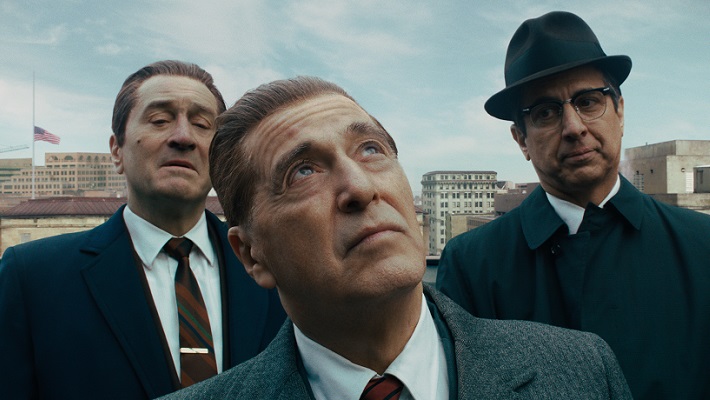 Netflix
The Irishman (2019)
Run Time: 209 min | IMDb: 8.7/10
Martin Scorsese delivers another cinematic triumph, this time for Netflix and with the help of some familiar faces. Robert De Niro and Al Pacino team up (again) for this crime drama based on actual events. De Niro plays Frank Sheeran a World War II vet who finds work as a hitman for the mob. Pacino plays notorious Teamster Jimmy Hoffa, a man who frequently found himself on the wrong side of the law and the criminals he worked with. The film charts the pair's partnership over the years while injecting some historical milestones for context. It's heavy and impressively cast and everything you'd expect a Scorsese passion-project to be.
A24
A Most Violent Year (2014)
Run Time: 125 min | IMDb: 7/10
Jessica Chastain and Oscar Isaac play a husband-wife duo caught up in the criminal underground in this darkly-lit drama. Isaac plays Abel Morales, an immigrant and aspiring business owner who finds himself the target of ruthless competitors when he takes steps to secure a facility to transport oil throughout the boroughs. Chastain plays his wife Anna, a shrewd businesswoman in her own right who comes from a mobster family. The two fights against a determined D.A. and corrupt criminals in order to secure the money they need to purchase the land, but in doing so, they become the enemy they've been fighting against. It's a heavy, morose kind of film, filled with violence and shady back-door dealings, but Chastain and Isaac bring a bit of brilliance to it all.
Netflix
Imperial Dreams (2014)
Run Time: 87 min | IMDb: 6.8/10
John Boyega stars in this stirring drama about a recently released convict caught up in the terrible cycle that people often face after prison. Boyega plays Bambi, a 21-year-old who gets a taste of freedom after spending time behind bars for some kind of crime involving a weapon. Bambi's determined to live right and do right by his son, but the system is set against him. He makes numerous attempts to live the straight and narrow, even as family members and friends in the projects where he used to live continually pressure him to get back in the game. Bambi's just one of so many hopeless cases, and the film does a good job of immersing us in the relentless cycle of violence and crime that even the most well-intentioned ex-convicts face outside of prison.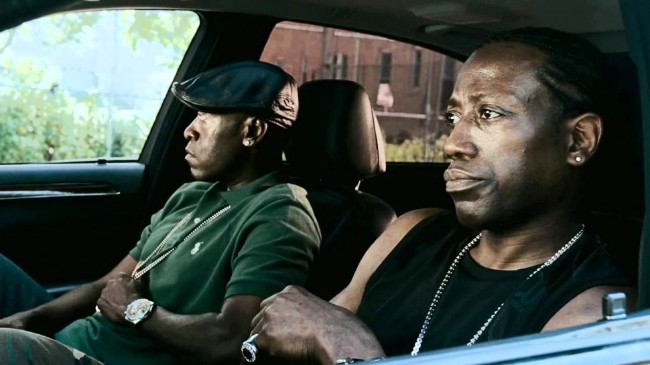 Overture
Brooklyn's Finest (2009)
Run Time: 132 min | IMDb: 6.7/10
Antoine Fuqua's crime thriller follows a trio of cops, connected by one drug bust, who struggle with the very different ways they approach the job. Ethan Hawke's Sal is a highly-skilled narcotics detective desperate for some extra cash to improve his family's situation, so he begins stealing money on the job. Richard Gere's Eddie is a week out from retirement, after a lackluster career, who just wants to end his time quietly, despite being thrown in the mix by gung-ho rookies. And Don Cheadle is an undercover cop, working the drug beat, who becomes too embedded with his mark and is forced to make a tough decision. Technically, this film is more about cops than gangs, but these guys are so deep in the life, each trying to climb their way out of a hole they've dug for themselves, that the general vibe is still there.
Warner Bros.
Goodfellas (1990)
Run Time: 146 min | IMDb: 8.7/10
Robert De Niro and Ray Liotta star in this crime drama from the always reliable Martin Scorcese. Liotta plays Henry Hill, a young kid enamored with the life of crime who eventually works his way up the ranks to become a certified bad guy. He reaps the rewards: money, cars, women, a ton of nose candy, but his life soon spirals out of control when his friends turn on him, the authorities close in on his business, and his drug addiction begins to feed his paranoia.
TWC
Lawless (2012)
Run Time: 116 min | IMDb: 7.3/10
Tom Hardy, Jessica Chastain, and Shia LaBeouf star in this period gangster drama about a family of moonshiners who go up against a deranged lawman. Hardy plays Forrest, the eldest Bondurant, who operates an illegal liquor delivery service during prohibition times. His brothers Jack (LaBeouf) and Howard (Jason Clarke) provide the muscle, but when a dogged special deputy Guy Pierce) comes to town to shut the business down, things get bloody, quick.
Miramax
City of God (2002)
Run Time: 130 min | IMDb: 8.6/10
This Brazilian crime drama follows the diverging paths of two men growing up in the city's favelas. Rocket, as the younger brother of a murdered gang member, avoids a life of crime by concentrating on his passion for photography. Lil Ze is a drug lord who rules over a favela known as the City of God that's warring with rival gang members and bribing the police to stay in business. When one of his henchmen is murdered, Lil Ze is left unchecked, and blood begins spilling in the streets, something Rocket manages to capture on his camera. The film tackles a myriad of issues like gang violence, systemic corruption, and the hopelessness of poverty.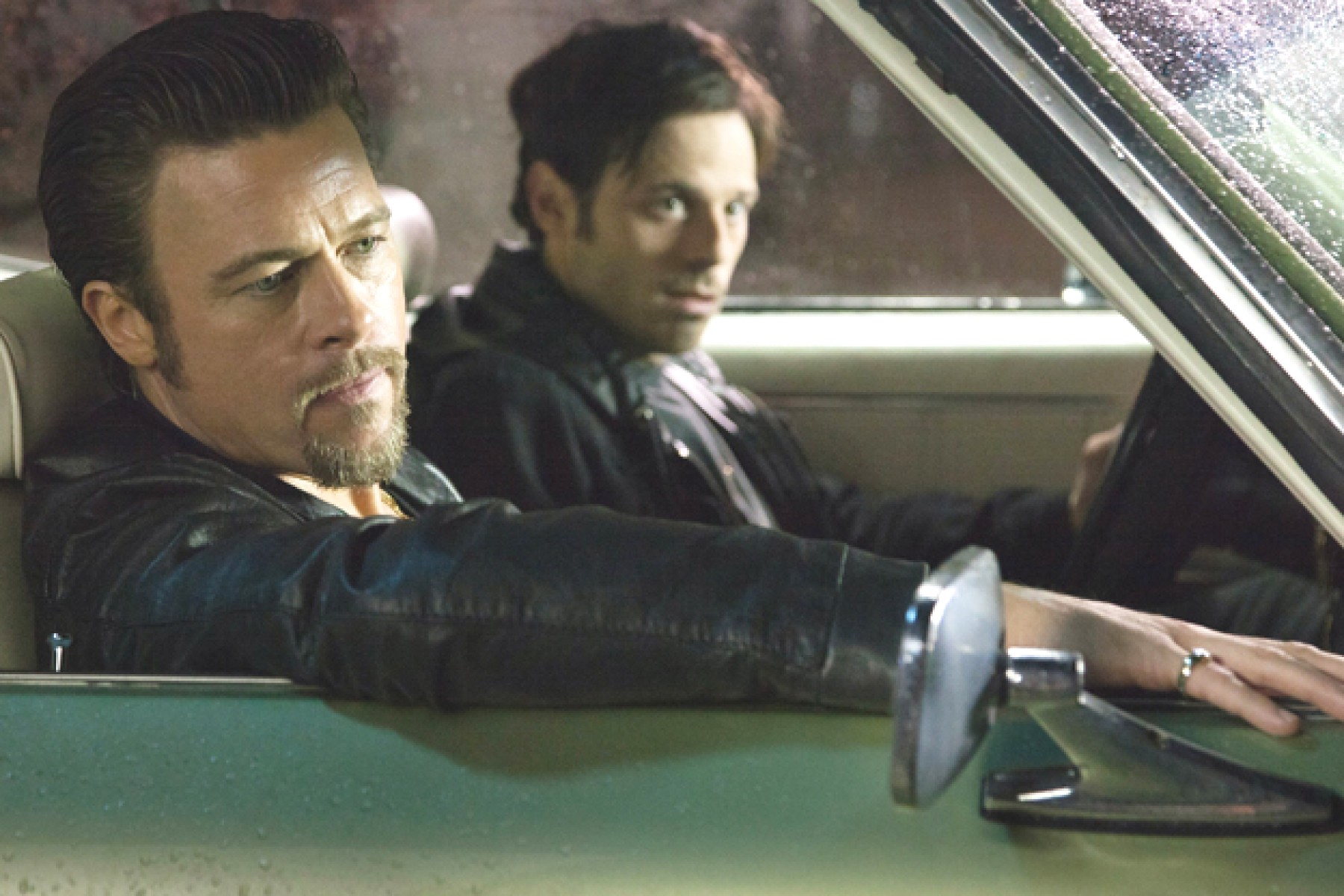 TWC
Killing Them Softly (2012)
Run Time: 97 min | IMDb: 6.2/10
Brad Pitt plays a hitman-for-hire in this star-studded gangster flick about a trio of thieves who make the mistake of stealing from the mob. Scoot McNairy and Ben Mendelsohn play two of the idiots who decide to rob a mafia poker night. They get away with the cash before Pitt's Jackie is recruited to hunt them down and use them to set an example. Along the way, he deals with crooked mob bosses and washed-up assassins and though the plot of this movie leaves a lot to be desired, it's filled with enough big-name talents — think Ray Liotta and James Gandolfini — to warrant a watch.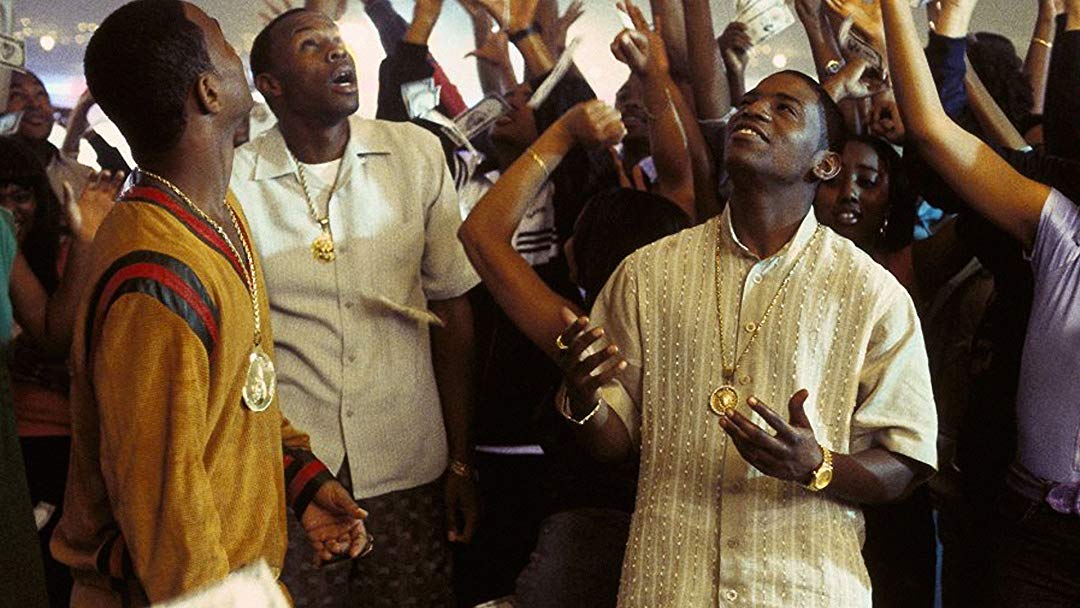 Miramax
Paid In Full (2002)
Run Time: 97 min | IMDb: 7/10
Mekhi Phifer and Wood Harris star in this gangster story about Ace (Harris), a young kid from Harlem who gets caught up in the drug game and pays the ultimate price. Ace stumbles his way into dealing cocaine when a drug kingpin from his block heads to prison. He cultivates a group of enforcers, suppliers, and dealers, sharing the wealth and bringing peace to his streets for a time before old enemies return and new friends get greedy.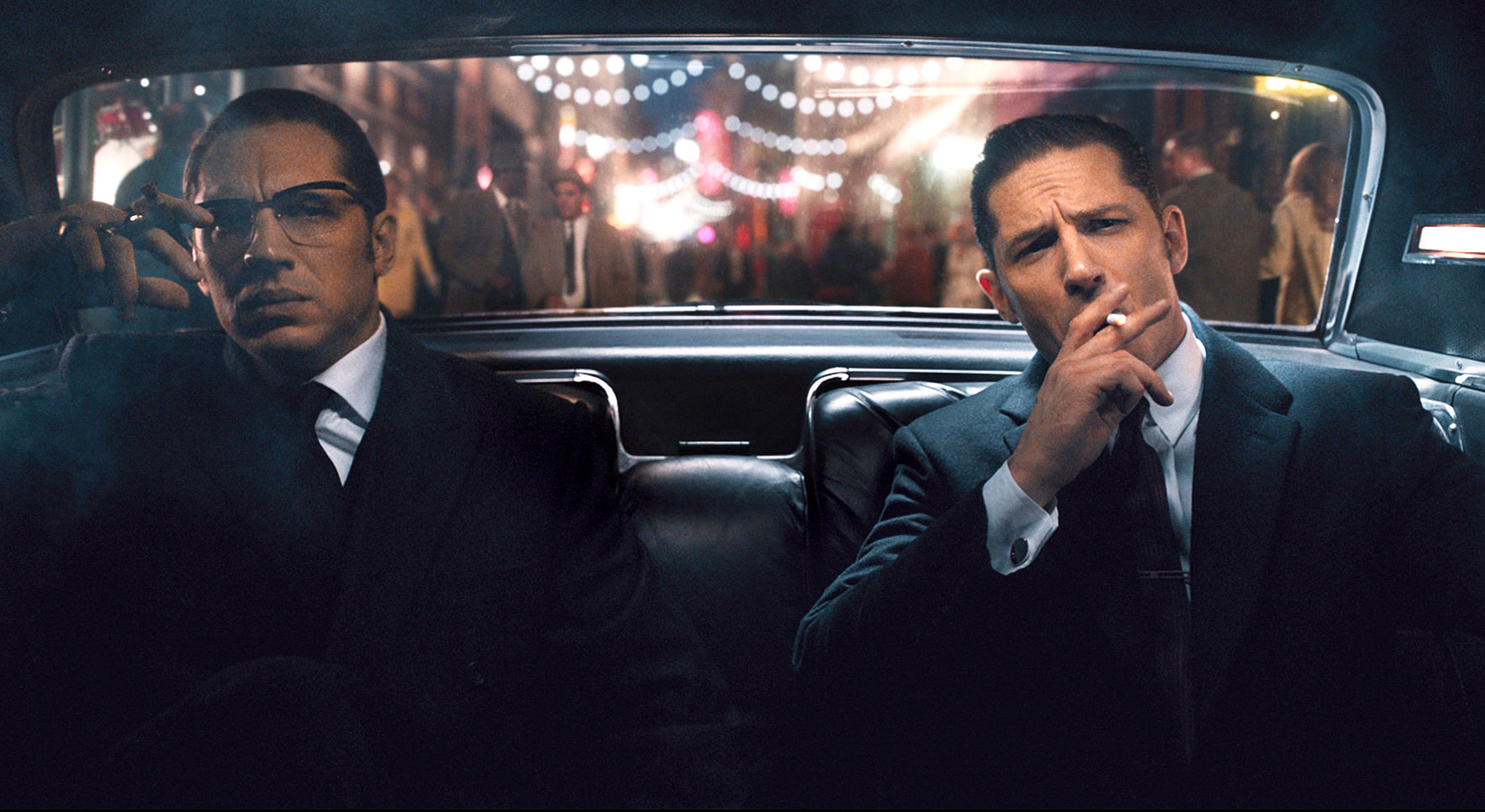 Universal
Legend (2015)
Run Time: 132 min | IMDb:6.9/10
Tom Hardy pulls double duty playing two real-life gangsters, identical twins Ronald and Reginald Kray, who terrorized London during the 1960s. Reggie is the handsome, smooth-talking swindler, the face of their budding criminal enterprise which sees them controlling nightclubs and gambling rings all across the city. Ron, his twin brother, is a paranoid schizophrenic with a violent streak whose erratic behavior ultimately leads to the pair's downfall.
Source: https://uproxx.com/movies/best-gangster-movies-on-netflix-right-now/